Superheated water boilers with burner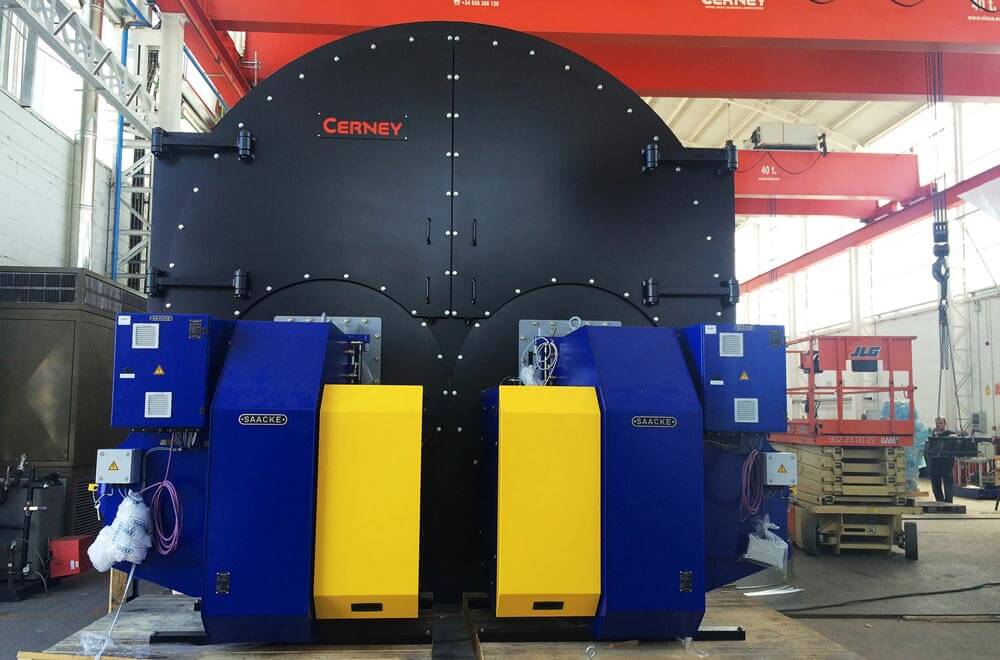 Design of superheated water boilers with burner
We design and manufacture pyrotubular boilers to produce superheated water. After determining the fuel to be used, we choose the most suitable burner to be installed in each boiler.
Our boilers are designed with horizontal layout, with three gas flows and a fully water-cooled reversing chamber.
We manufacture superheated water boilers with burner tailored to each customised situation. Contact us for information about your project.
The fireboxes are large but their thermal load is low, improving heat transmission, combustion and, in turn, producing lower gas emissions to the atmosphere.
During the design phase, the goal was to facilitate maintenance tasks by incorporating the most modern systems for regulating, controlling and automating various operating parameters.
We manufacture double-fired boilers up to 38 MW of thermal power.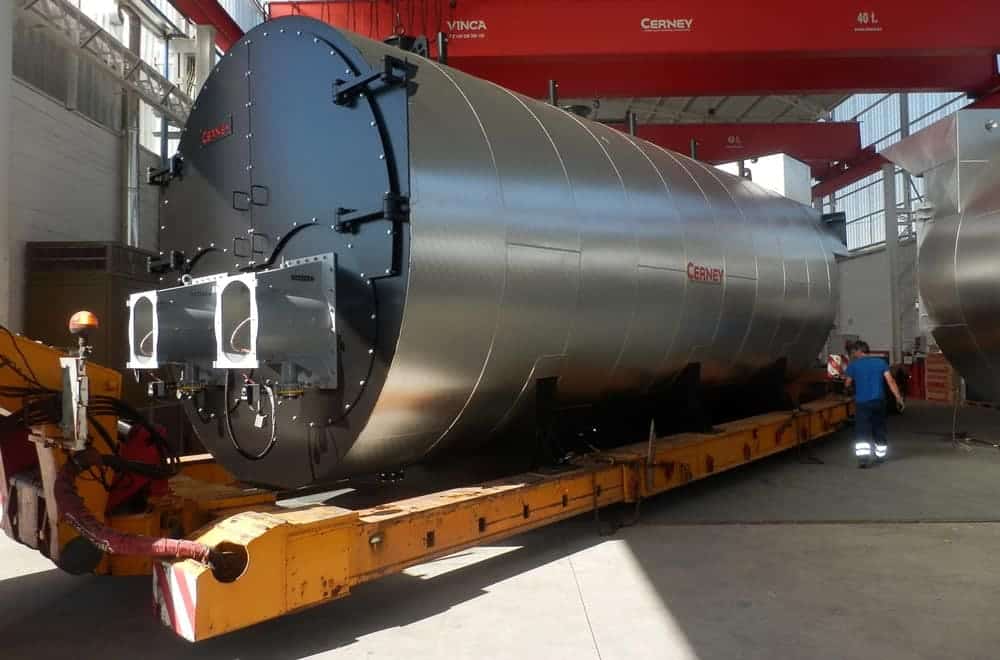 Types of Cerney industrial superheated water boilers
You can write to us with any questions you may have, and we will be pleased to get back to you as soon as possible.